the benefits of virtual drone tours in colorado
Quality Virtual Drone Tours
The cost of a virtual tour video using drone photography can vary depending on several factors but the benefits of virtual drone tours in Colorado far outweigh the costs.
Virtual tour videos can generally range in price from a few hundred dollars to a few thousand dollars.
For example, a simple video with minimal editing may only cost a few hundred dollars and can be turned into virtual reality tours.
A more complex video with multiple camera angles and extensive editing may cost several thousand dollars.
Therefore, if you are interested in using drone photography for your virtual tour video, getting an estimate from a professional videographer is essential to get an accurate price quote to help sell your listing.
Are virtual tours worth it for real estate?
In the age of the Internet, more and more people are turning to virtual tours when they are shopping for a new home.
Real estate agents have also hopped on the bandwagon, offering virtual tours of properties for sale. But are virtual tours worth the time and effort?
There are some definite advantages to taking a virtual tour which can include aerial photography. For one thing, it saves buyers the hassle of traveling to different properties in person.
Your listing with drone video will also stand out from most other listings as well and get more attention.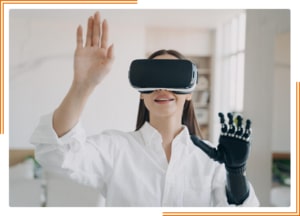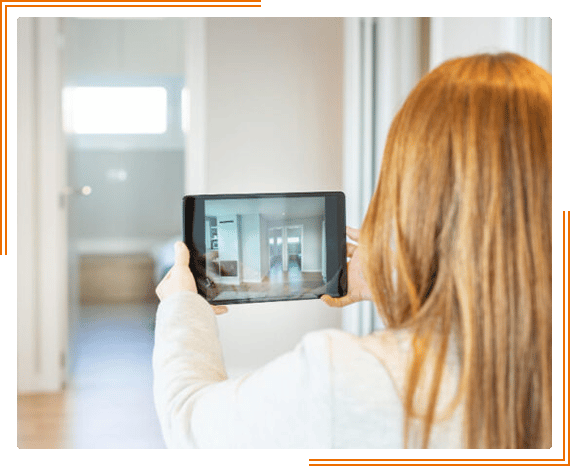 This can be a big time-saver, especially if buyers are looking at homes in other parts of the country. Virtual tours also allow buyers to get a feel for a property before they commit to scheduling an in-person showing.
However, there are also some drawbacks to virtual tours. One is that they can often give buyers a false sense of a property.
A home may look much different in person than it does online. Another downside is that you don't always understand the scale accurately from a virtual tour.
A room may look small on time but be much larger (or vice versa) in person.
So, are virtual tours worth it? That depends on your individual needs and preferences and also if a virtual reality tour will do the property justice.
How much do drone pilots charge per hour?
Drone pilots are in high demand these days as more and more businesses are looking to take advantage of the unique perspective that drones can provide.
But how much do drone pilots charge per hour? The answer varies depending on the pilot's experience and job complexity.
For simple jobs, such as taking photos or videos of real estate properties, pilots typically charge between $50 and $100 per hour.
For more complex assignments, such as aerial mapping or surveying, pilots can charge upwards of $200 per hour.
So if you're considering hiring a drone pilot for your next project, be prepared to pay for their time and expertise.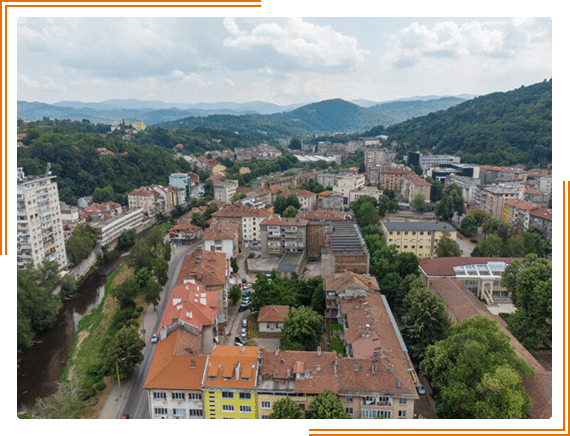 What drones are best for real estate?
Real estate photography has come a long way in recent years, and drones have played a significant role in that development.
A drone allows photographers to capture a property from a unique perspective, providing potential buyers with an immersive experience that can't be conveyed through traditional ground-level photography.
However, not all drones are created equal. Regarding real estate photography, the two most important factors are image quality and flight time.
Image quality is essential because you want potential buyers to see the property's details.
Hire A Professional Instead
At the same time, flight time is necessary because you don't want the drone battery running out in the middle of a shoot.
With those factors in mind, here are three of the best drones for real estate photography:
The DJI Mavic 2 Pro is a top choice for real estate photographers thanks to its excellent image quality.
The drone features a 1-inch sensor and can shoot 4K video at up to 100 Mbps. It also has a versatile flight time of up to 31 minutes, giving you plenty of time to get the perfect shot.
If you're looking for a slightly cheaper option, the DJI Mavic Air is a good choice. It doesn't have quite as good image quality as the Mavic 2 Pro, but it's still perfect and has a flight time of up to 21 minutes.
Finally, the DJI Phantom 4 Pro is another excellent option for real estate photography. It has similar image quality to the Mavic 2 Pro and a flight time of up to 30 minutes.
Drones and Real Estate Marketing
Drones are quickly becoming a common sight in today's skies. While they were once primarily used by the military, drones are now used for various civilian purposes, including real estate marketing.
Realtors are using drones to give potential buyers a bird's-eye view of properties, providing a unique perspective that was previously unavailable.
Image the benefits of virtual drone tours in Colorado!
Will A Drone Video and Photography Set Help Me Sell My Real Estate Listing Faster?
When selling a property, you want to do everything you can to make the listing stand out.
With so much competition on the market, you need to find ways to make your listing shine.
One option becoming increasingly popular is hiring a drone operator to take videos and photos of the property.
But will this help you sell your property faster?
There's no doubt that drone footage can be impressive.
It gives potential buyers a bird's eye view of the property and its surroundings.
This can be particularly helpful if the property is large or set in a beautiful location. Drone footage can also help buyers better understand the property's layout.
However, it's important to remember that not all buyers are interested in seeing drone footage. In some cases, it may even turn them off.
If you're unsure whether drone footage will help or hinder your listing, it's best to speak with a real estate agent or marketing expert.
They'll be able to advise you on whether a drone video is likely to help you sell your property faster.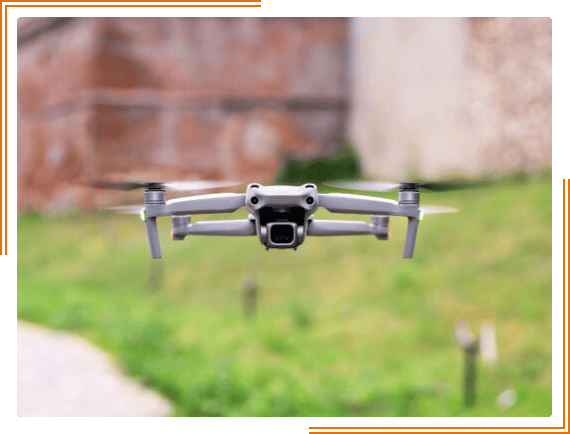 Drones are also being used to create virtual tours that can be viewed online.
These tours allow buyers to explore a property from the comfort of their home and can be an invaluable tool for those interested in purchasing a home sight unseen.
As drone technology continues to evolve, real estate professionals will likely begin to use this innovative technology to market their listings.
What Are The Top 5 Benefits of Using Virtual Drone Tours To Rent Commercial Offices
Using virtual drone tours to rent commercial office space is becoming increasingly popular, and for a good reason. Several benefits make this option more attractive than traditional in-person tours. Here are some of the top reasons why you should consider using virtual drone tours to rent your next commercial office space:
1. You can reach a wider audience. Virtual tours allow you to market your office space to a global audience. This is especially beneficial if you're
looking to rent office space in a highly sought-after location.
2. You can save time and money. Virtual tours eliminate the need for travel, making them more convenient and cost-effective.
3. You can provide a more immersive experience. Drone technology allows potential tenants to get a bird's eye view" of the property, providing a
unique and immersive experience that can't be replicated with traditional photographs or videos.
4. You can highlight features that might be overlooked in person. A virtual tour lets you focus on specific features you want to highlight, such as views, amenities, or nearby attractions.
5. You can collect data and track metrics. With a virtual tour, you can easily track how many people view your property and which areas they're most interested in. This information can be precious when it comes time to negotiate lease terms.
Virtual drone tours are worth considering if you're looking for a creative way to market your commercial office space especially for social media sites. These tours offer several advantages, making them an appealing option for landlords and tenants alike.
Are there any disadvantages to using drone virtual tours to sell my property?
While drone virtual tours offer several advantages, there are also a few potential disadvantages. One of the most significant potential drawbacks is the cost.
Drones and the equipment necessary to create high-quality virtual tours can be expensive. In addition, it takes time and effort to learn how to operate a drone and create a practical outing.
There is also the risk that something could go wrong while using the drone, damaging property or injuring others.
Finally, some people may feel uncomfortable with having a drone flying around their property.
While some potential risks are associated with virtual drone tours, many Realtors believe that the advantages outweigh the disadvantages.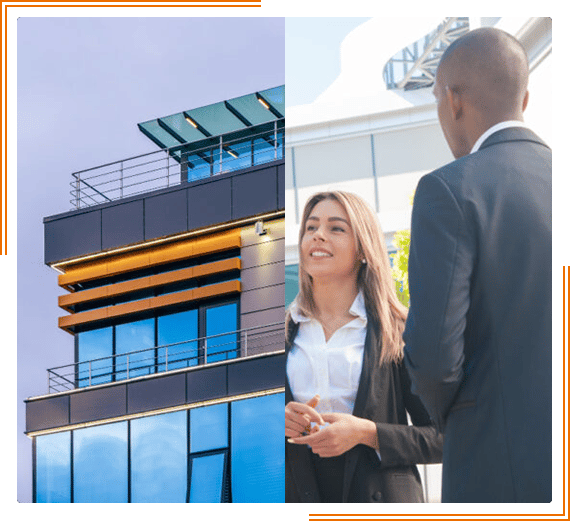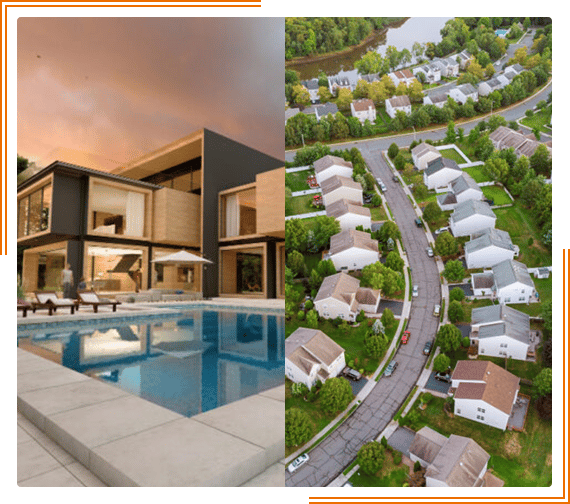 Can I Use A Virtual Tour Service To Help Rent My Shared Office Spaces?
Virtual tour service can be a great option if you're looking for a way to help rent your shared office spaces.
A virtual tour allows potential tenants to view the area without visiting the property. This can be especially helpful if you have multiple properties that you're trying to lease out.
Using a virtual tour, you can give potential tenants a comprehensive overview of the space without taking time to come and see it in person.
In addition, a virtual tour can help give potential tenants a realistic sense of the area, encouraging them to sign a lease.
So if you're looking for a way to help market your shared office spaces, consider using a virtual tour service.