Professional Drone Services Colorado
Drone Services Colorado That Are Reliable And Dependable
If you're a professional services business that requires reliable data consider a reputable drone services Colorado provider.
That's why you should choose Sky Drone Solutions LLC. 
We provide drone services for construction projects, roofing inspections and golf courses to help reduce costs and get valuable data that actually delivers.
Affordable Service
We only employ experienced drone pilots and you will love working with a professional drone company!
So if you're looking for a way to save time and money, look no further than Sky Drone Solutions LLC.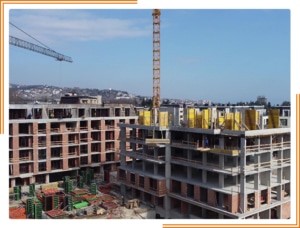 Get progress reports on your construction sites
You manage a construction site. It's a big job, made up of many smaller jobs. You have teams working on the foundation, framing, and exterior finishes.
You have to coordinate with the utility companies, making sure that the power and water are hooked up before the building can be occupied.
And you have to stay on top of the latest building codes and regulations. It's a lot to keep track of, but you're up for the challenge.
Aerial Drone Photography For Data Clarity And Insight
One way to stay on top of everything is by using Sky Drone Solutions to get progress reports on your construction site. With our drone footage, you can see how each team is progressing and identify any potential problems before they become costly delays.
Quality Images And Data
Our drones also have thermal imaging cameras to produce aerial photos, so you can monitor hot spots on the construction site and ensure your workers stay safe. Contact us today to learn more about our services and how we can help you keep your construction site running smoothly.
Custom Aerial Photography of Denver and Colorado
If you're looking for a truly unique way to capture the beauty of Denver and Colorado, consider commissioning a custom aerial photography session.
Aerial photographers and our drone services can capture breathtaking landscapes from a perspective that is impossible from ground level.
Get Help With Projects
Whether you're interested in capturing the Rocky Mountains, the Denver skyline, or simply the beauty of the natural landscape, aerial photography can help you with your projects.
In addition, custom aerial photography can be a great way to promote your business or property.
If you're looking for an innovative way to market your brand, consider using aerial photography and aerial imaging to create eye-catching promotional materials.
Whether you're looking to capture the essence of Denver or Colorado or simply looking for a unique way to promote your business, custom aerial photography and drone services can help you achieve your goals.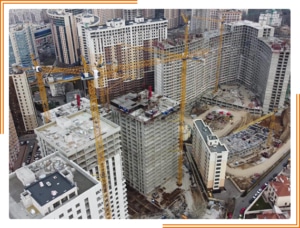 Colorado Drone Photography & Aerial Videography Service
Aerial Footage Saves Times And Money
Our team of experienced drone operators can quickly and easily capture the footage you need to get an accurate estimate of materials and labor costs.
Get A Quote Today
We can also provide aerial videography services to help you monitor the progress of your roofing project.
Sky Drone Solutions LLC is your one-stop shop for all your roofing needs. Contact us today to get started.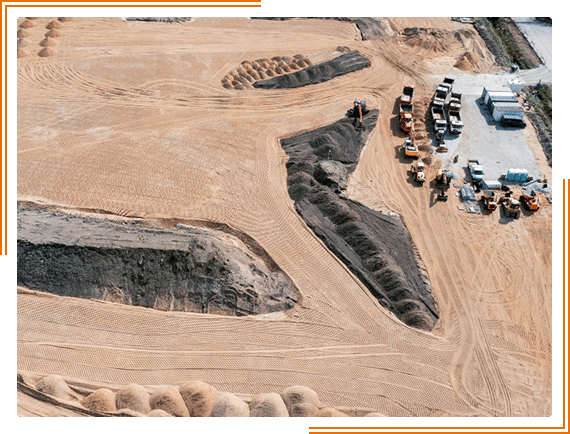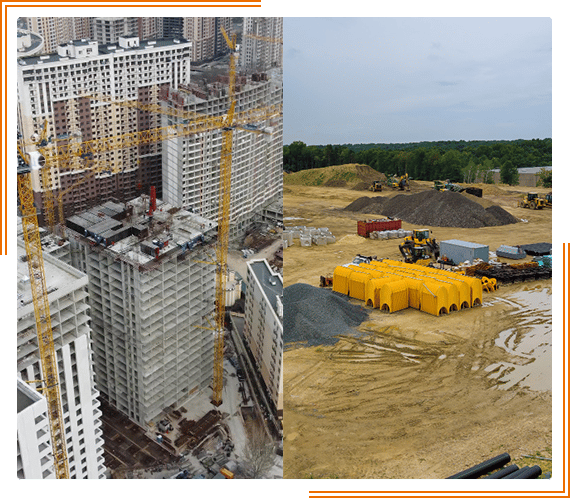 CONSTRUCTION, ENGINEERING, & SURVEYING
Drones are revolutionizing the construction, engineering, and surveying industries. With aerial drone services, businesses can save time and money while getting accurate, up-to-date information about their projects.
Drone-based data collection is more efficient and environmentally friendly than traditional methods. 
Drone services provides a wealth of detailed information that can be used to make informed decisions about construction, engineering, and surveying projects.
Get Ahead Of Your Competition
In addition, drones can inspect hard-to-reach areas and assess potential risks, making them an invaluable tool for keeping workers safe on the job site. 
As drones continue to grow in these industries, businesses that don't integrate them into their operations will be at a competitive disadvantage.
With A Drone, You Can Prevent Costly Building Repairs And Maintenance
Drones can save you a lot of money on building repairs and maintenance with aerial imagery. You can inspect your roof for leaks, cracks, or other damage with a drone. 
You can also check your gutters and downspouts to ensure they are clear and functioning correctly.
In addition, drones can inspect your building exterior for issues such as cracked mortar, loose siding, or missing shingles. 
Monitor Repairs And Renovations
Catch problems before they become costly ones, these problems can be repaired before they cause significant damage. In addition, aerial photography services can be used to monitor the progress of repairs or renovations.
Stay Updated
By having an up-to-date aerial footage of the work being done, you can avoid costly delays or problems. 
Ultimately, drones can help you keep your home in top condition while saving you time and money.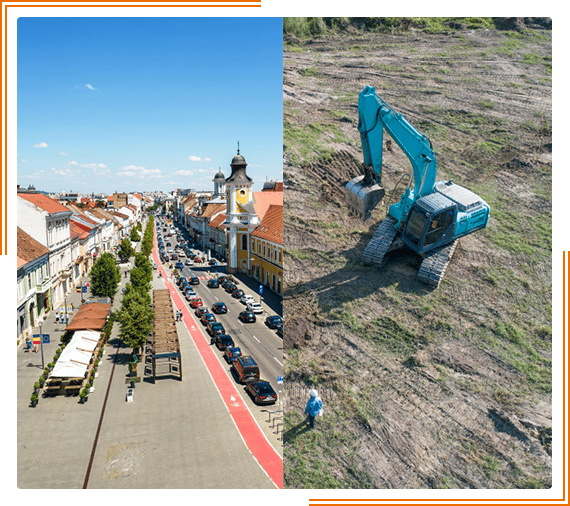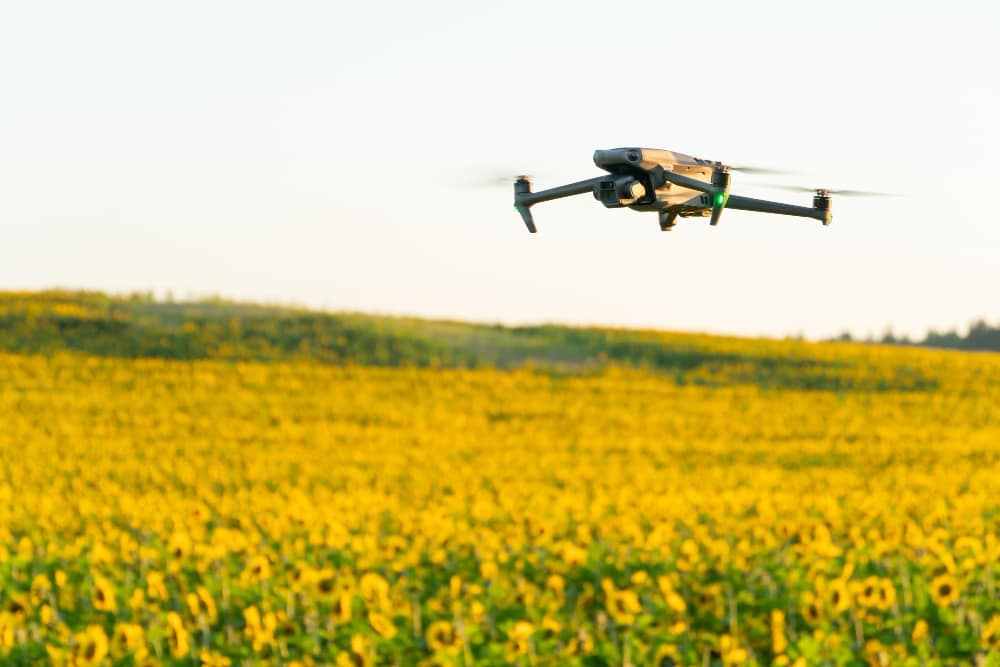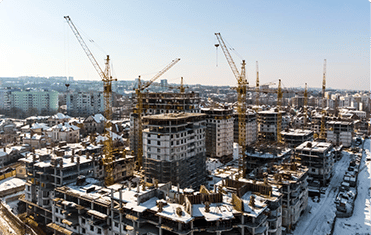 Instead of risking workers to inspect high places on a building, use drone services instead
According to the Occupational Safety and Health Administration, falls are the leading cause of death in the construction industry.
Fall accidents account for roughly one-third of all construction fatalities each year.
One way to help reduce the risk of falls is to use drone services for inspections instead of putting workers in high places.
Less Risk Means Less Cost And Less Insurance Claims
Drones can provide a safe and efficient way to inspect a building's roofs, gutters, and other hard-to-reach areas.
Best of all, drones can be operated remotely, so there is no need to put workers in harm's way for insurance claims.
Reduce Accidents
As drones become more commonplace in the construction industry, the number of fall accidents will likely decrease.
In the meantime, using drones for inspections is a safe and effective way to protect workers from needless risks.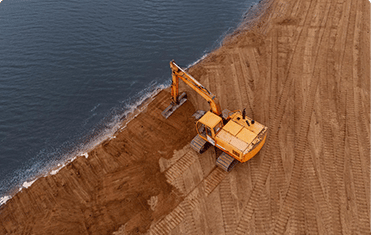 Get A Free Estimate And Consultation For Drone Inspection Services
At Sky Drone Solutions LLC, we offer a free estimate and consultation to all our potential clients.
We understand that not all projects are the same, and we want to ensure that you get the best possible service for your needs.
Schedule Free Consultation
Let's schedule a consultation session and discuss your project in detail, answer any questions you have, and provide you with a customized quote.
We believe every project is unique and are dedicated to providing the highest quality drone inspection services possible.
Contact us today to schedule your free consultation and get started on protecting your property from potential damage.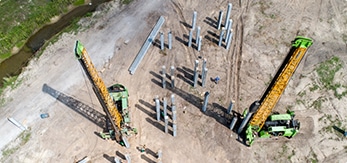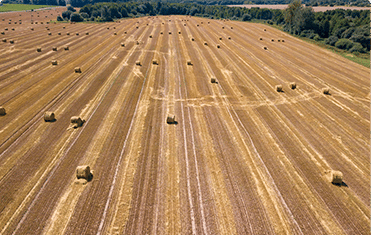 Golf courses can cut maintenance costs and lawn care with drone inspections
Golf courses are unique because they require a large amount of land to function correctly.
This can make maintaining the system challenging, as there is a lot of ground to cover.
One way that golf courses can reduce the cost of maintenance is by using drones to inspect the turf.
Drones can cover a large area in a short amount of time, and they can provide a detailed view of the ground.
Help Course Managers Identify
Problem Areas