Drone Services For Construction Fort Collins
Quality Progress Reports To Save Money
Get a responsive locally owned Fort Collins drone services for construction projects and expertise to move you through each stage.
Drone services are just one of the many components a construction project needs, so it is essential to find an experienced and dependable service provider.
At Sky Drone Solutions, we are proud to provide construction companies with top-notch drone services to help them maximize efficiency and minimize risks associated with their projects.
Our experienced professionals will assess each project's unique needs and develop a customized solution that ensures maximum success every step of the way.
With Sky Drone Solutions, you can be confident that your construction project has access to reliable technology and dependable expertise when needed most.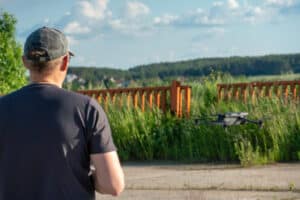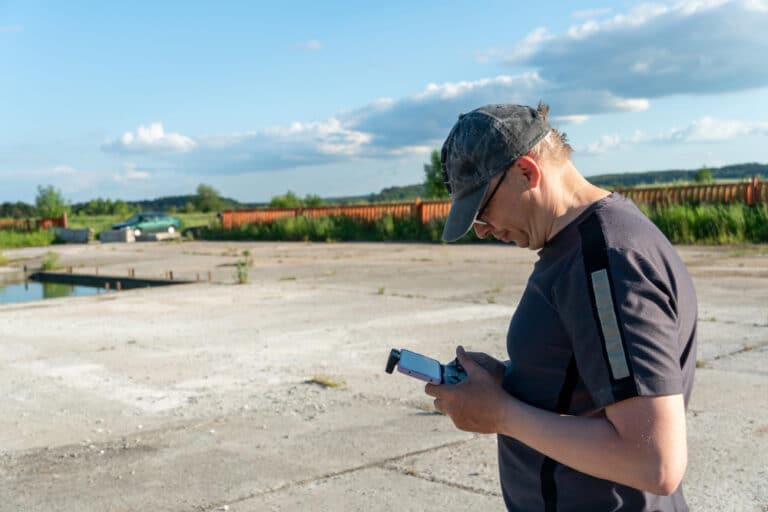 Introducing You to Drone photography
A drone is an uncrewed aircraft. With every passing year, the use of drone technology in construction is increasing by 239%. 
This increase in the percentage demonstrates the value of drones in construction projects. Another word for a drone is Unmanned Aerial Vehicle (UAV).
Do not think of it as an out-of-control machine. You can control this tiny but serviceable robot with a remote. 
Some more advanced drones also fly on their own using different software-based programs.
Drone Services Development Industry and construction projects
Unquestionably, the invention of drones is a revolution in the construction and development industry. Almost 25% of the construction giants use a drone in aerial photography.
According to other statistics, 92% of the companies that employ a construction drone to capture images of the construction site get a return on investment (ROI) within the first year.
How do drones help the construction industry to reach new heights of success? Let's uncover the secret formula behind it!
Drone photography aids the team in surveying land before starting a project
We all have read geography in our childhood. The earth has distinct landscapes. Even in the same country, you will see different terrains. For instance, Colorado is a state in the United States of America that is known for its unique geography. On one side, it has arid deserts and snowy mountains. Whereas on the other side, you'll see river canyons and cliffs.
Drone services in Colorado
If a government or private institute signs for a construction project in rugged terrains such as cliffs or snowy mountains of Colorado, surveying will require drones. By the way, there are many businesses in Colorado that provide drone services.
Using drones,  the contractor's team will take drone photos of the job site and gather all the data to save both the budget and time. When a site is out of the reach of humans, drones jump in to aid them. In this way, drones have made surveying easy and more precise.
Drone photography is a great tool for showcasing a completed project and may be used as a component of a successful marketing campaign.
Progress monitoring of a construction project
Satisfied clients are always happy clients. It seems like your construction drone also knows it. With a drone, progress monitoring of a project is an easy task. Using drones, you can take high-quality images of the concentration sites.
You only need to hire a drone pilot for your team who will take HD aerial photos for you. You can check those photographs from the comfort of your office. 
There is no need to visit the site daily to check the progress. Once you receive the images and other data, please share them with your client and make things easy.
drone services for construction Fort Collins will help you with these challenges.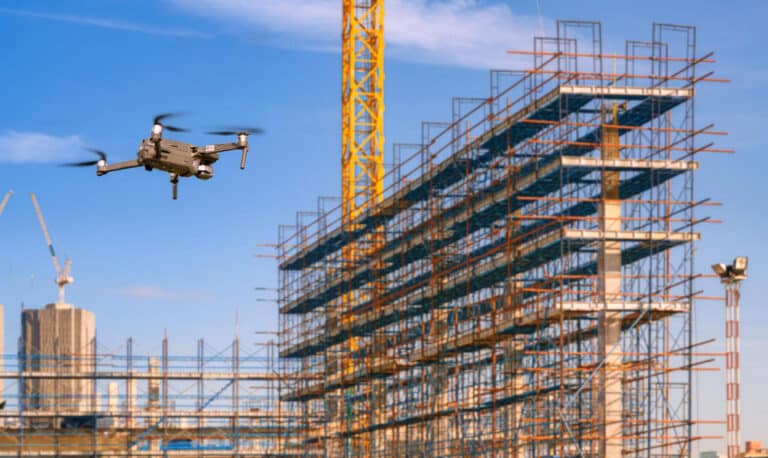 Monitoring your construction site for conditions
Maybe there's a worker who isn't wearing proper safety gear, or perhaps some equipment that looks like it's in danger of tipping over.
In either case, you would want to take action to ensure that the situation is corrected before anyone gets hurt.
That's where drone imagery can be a valuable tool. By providing a bird's eye view, drones can help to spot potential hazards that might otherwise go unnoticed.
In addition, drones can monitor work progress and compliance with safety regulations. as drones become more commonplace, they are likely to play an increasingly important role in keeping workers safe.
Aerial Drone Photography
Construction work is dangerous. Every year, thousands of workers are injured or killed on the job, and many of these accidents could have been prevented with better safety protocols.
Unfortunately, it can be difficult to spot potential hazards when you're on the ground but not when you have access to aerial footage.
That's where drone imagery and drone inspections comes in. Using a drone to take photos or videos of the job site, you can get a bird's eye view of the area and look for any potential safety concerns.
Is there debris scattered around? Are there loose wires hanging down? Are workers wearing proper safety gear?
By identifying these hazards before they cause an accident, you can help keep your workers safe. And that's something everyone can appreciate.
Drone aerial photography/ videography for marketing
Marketing yourself is the key to success in business. You are constructing a sky-high building of ultimate strength and beauty. How will others know about it? 
How will you publicize it to win clients' trust?
Using commercial flying drones, keep taking mesmerizing pictures of the construction plans. Aerial photography of the construction site is a must. 
Uploading these images on your official social media accounts is a fantastic way of marketing your company other than publishing in newspapers, magazines, etc. It will also help you track the project's progress.
Quality drone services for construction Fort Collins is just a call away.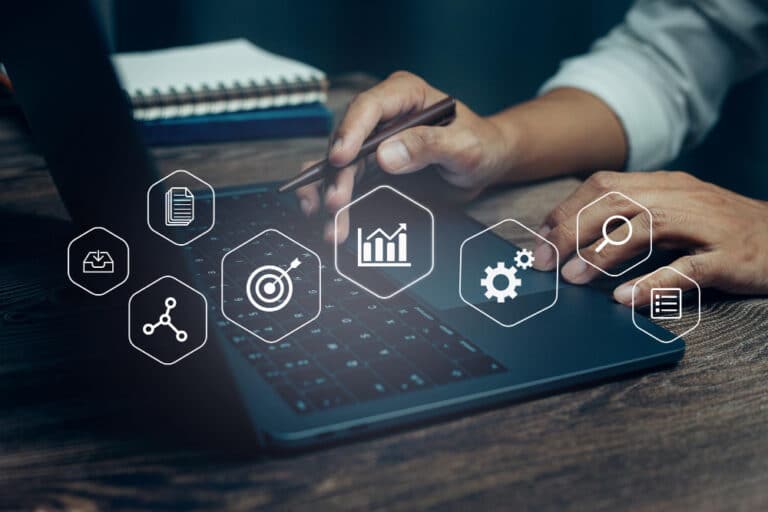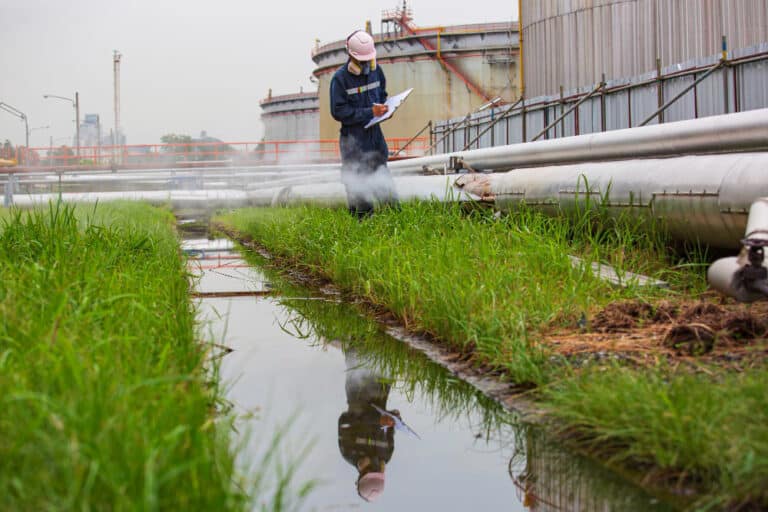 Projects' data management with drones
Aerial photography/ videography using drones helps you in 3D land mapping before starting a project. 
The ingrained software assists in data analysis and creating high-resolution images pruned from the aerial photo batch. Thermal imaging provides you with data about thermal leakages in a building. 
This way, you get a better idea and knowledge about the exact place of leakage.
Reduce Dangerous Inspections
Manual inspections of such a building can be dangerous and take a long time. A drone will, of course, not troubleshoot the problem. 
But you will get the information about the exact place where you need to work with a quality drone service. Undoubtedly, drones have made it easy to plan construction projects.
Construction drone services
Construction companies use drones at thousands of job sites throughout the globe, and there are professional drone operators in every state and more than 70 countries.
Project Management & Monitoring Drones may significantly enhance how progress is tracked, documented, and monitored throughout construction progress by providing vital aerial images, cutting-edge visualization tools, and the capacity to examine assets closely.
Get Updates Faster
Drone videos and images have been vital marketing tools for construction progress updates and projects.
Drones gather a wide range of aerial images and videos, then combine them to create a computerized 3D model of your property.
You can employ sophisticated drone software to capture aerial imagery and ground photography, monitor progress, create aerial maps and 3D models, and analyze your aerial data.
Sky Drone Solutions is a value add Fort Collins drone services for construction support, contact us today.